Creighton participated in the 2012 and 2013 SwampFire Retreat as a local artist
associated with 4 Corners Gallery. Here she's engrossed in a manuscript just
before the Friday evening reading and discussion at the 2012 retreat.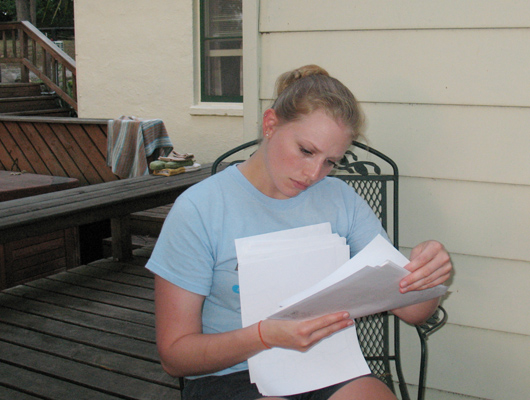 As the group carved bowls at 4 Corners Gallery on Saturday, 2012 July 14,
Jennifer captured the process in the following photos.